Thanks to our friends at Compass Real Estate for this data.
5 Trends That Signal Real Estate is Bouncing Back
View in browser

While economic downturns typically aren't good news for the real estate market, this is the first in American history to result in more people moving. This opportunity is transformative because unlike past cataclysmic events that have limited mobility, this one has increased it — and at Compass, we are helping our clients seize the opportunity. 
Even my colleagues based in one of the few markets experiencing uncharacteristic lulls know that activity will pick back up because of the way people are seeing the value of their home in a new light. Everyone is taking this time to reevaluate what they need in a home and in a community and for many, that's resulting in a desire to move.
Here are 5 trends we're seeing nationally that indicate the market is making a comeback.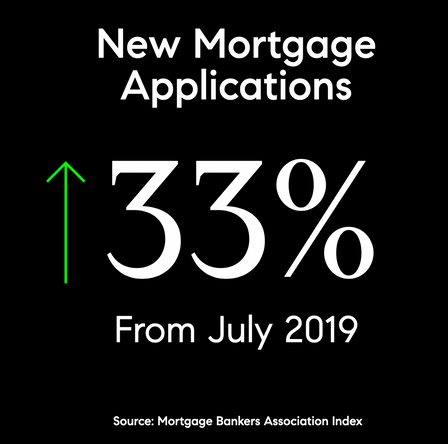 1. Mortgage rates reached an all-time low in July, causing a spike in mortgage applications: finally dropping below 3% after weeks of speculation, rates settled around 2.87% bringing buyers out of the woodwork. There was a 33% increase in mortgage applications for the first week of July vs. this time last year. 
Source: Mortgage Bankers Association Index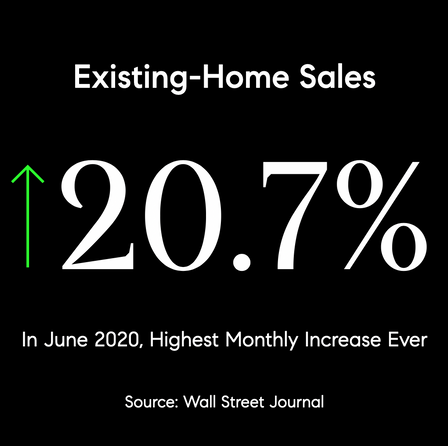 2. National home sale activity rebounded: Existing-home sales in June rebounded 20.7% month over month, the highest monthly increase ever recorded.
Source: Wall Street Journal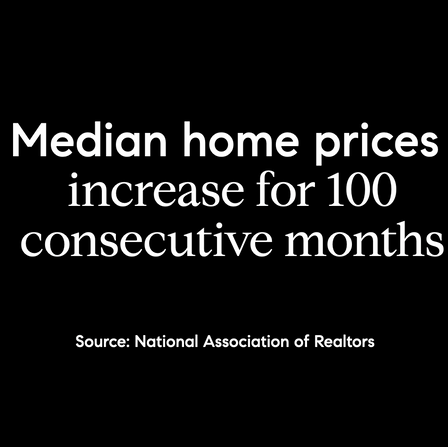 3. Home prices are at all-time highs: Median existing-home prices grew 2.8% to hit an all-time high, for the 100th consecutive month, highlighting the opportune environment for sellers. 
Source: National Association of Realtors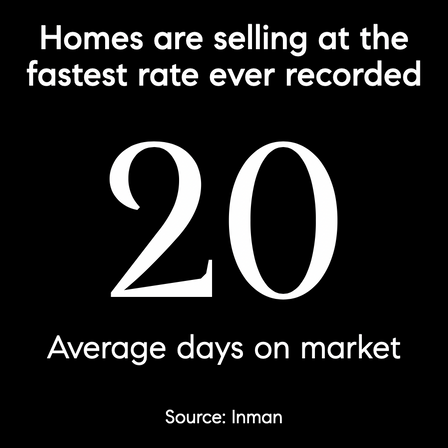 4. Homes are selling at the fastest rate ever recorded: 20 average days on market before sale. 
Source: Inman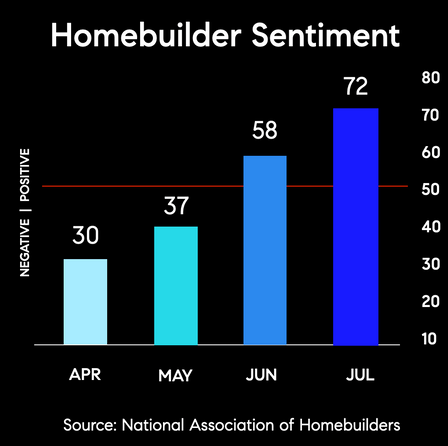 5. Homebuilder sentiment is at 72: Increasing by 14 points in July, the last time we had a yearly average as high as 72 was in 1999. 
Source: National Association of Homebuilders